What are you up to?
I am a recent graduate from The University of Kansas with a B.F.A. in Visual Art with a focus in painting and expanded media. I currently work in Chicago as a Client Services Representative at Hindman Auctions answering phones, and in the evenings and on the weekends, I continue to paint in my basement studio. My abstract paintings are heavily inspired by my trips to Europe, commuting to and from Chicago, music, and witnessing all the Fine Art sold at Hindman Auctions.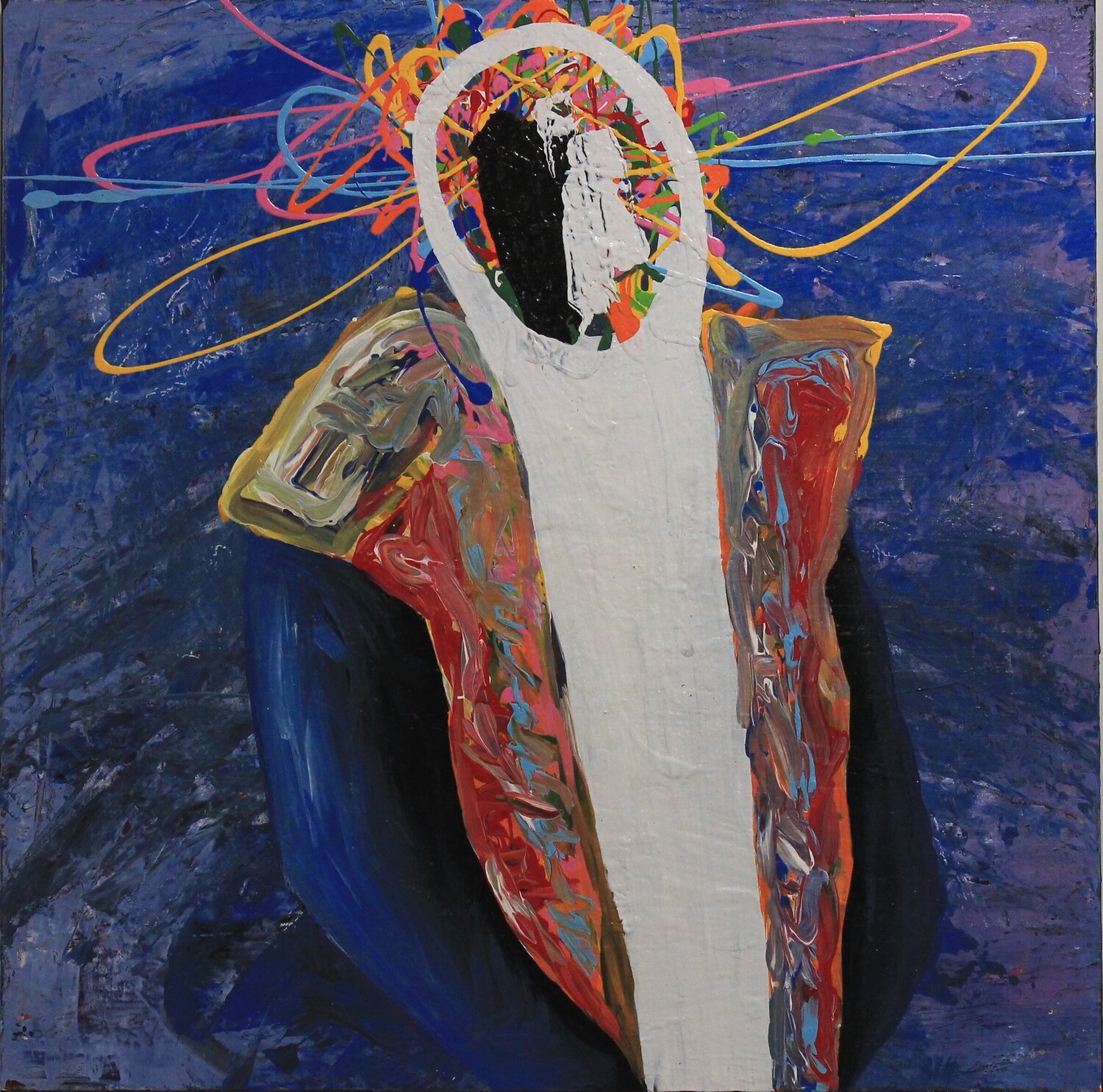 What are you about?
Good question. I'm not completely sure either. I am an entertainer whether it be on the canvas or off. The opportunity to make people smile and feel happy is what I'm after. Whether that be a hard laugh, a soft exhale out your nose, or I get you to escape your day for a second, it all matters. I'm not just doing it for you, either; I like to paint, create videos, act, play on social media, and be creative. I guess I'm about doing stuff because I simply like doing stuff and fortunately people like that stuff.
What is that ugly thing?
That 'ugly thing' is my main work in the Senior Show at The University of Kansas. I'm currently creating a series of these long and large abstract paintings. I like to work on multiple things at a time and these allow me to creatively go crazy. So when I'm painting tight and I begin to feel queasy I can resort to the big canvas to let loose. These works allow me to express without thinking but instead express with just feelings.
I'll explain…
When I was at The University of Kansas, I exploited as many opportunities as I could. Kissing grandmothers was not one of them, but making a commercial was. I teamed up with Mike Anderson who hosted a local TV show called, "The Not So Late Show". We created this video to advertise his talk show but also because we wanted to create something that was different and funny. Unfortunately, the network shutdown before this video could make it onto the local tube. The film still exists here on my website, if you're into that.
wanna stop by?
My work can be viewed at Great Central Brewing Company, a brewery in the West Loop of Chicago, it is presented on the south wall. You can't miss it!